Helping the Unborn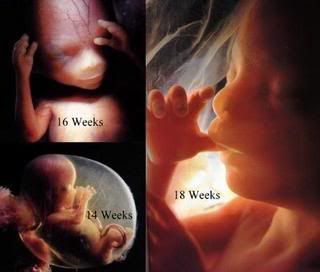 A couple of times this week, I received an email suggesting I mail an empty envelope to President Obama with a note on the back saying, "This envelope represents one child who died in abortion. It is empty because that life was unable to offer anything to the world. Responsibility begins with conception."
Do we really think this will make a difference? Our former supposed pro-life president did nothing to stop abortion. In fact, it increased along with the diabolical stem research on aborted fetuses which increased during his reign of terror.
Obama/McCain/Bush/Kerry/Clinton/BushSr... both sides of the same corrupt coin.
Our only hope is found in the Lord Jesus Christ, not in a self-serving government run by compromised money/power hungry heathens who claim to be Christians.
Writing letters, emails or calling government leaders is a total waste of time. And those politicians with good intensions either get shut out or they get bought out and play the game.
Sorry to sound so blunt but this is how I see it. And as one who had an abortion (see
My Pro-Choice Decision
) which I totally regret, I so want to see the abortions to stop. But legislating it, if it were possible, isn't going to stop them. Sharing the Gospel with folks and praying for their salvation is the only hope we have for the unborn.
May God have mercy on us. We, the USA, are the terrorists as we slaughter countless unborn children daily across the land and help pay for the same in other nations. It is a painful plight...
Matthew 18
1 At the same time came the disciples unto Jesus, saying, Who is the greatest in the kingdom of heaven?
2 And Jesus called a little child unto him, and set him in the midst of them,
3 And said, Verily I say unto you, Except ye be converted, and become as little children, ye shall not enter into the kingdom of heaven.
4 Whosoever therefore shall humble himself as this little child, the same is greatest in the kingdom of heaven.
5 And whoso shall receive one such little child in my name receiveth me.
6 But whoso shall offend one of these little ones which believe in me, it were better for him that a millstone were hanged about his neck, and that he were drowned in the depth of the sea.
7 Woe unto the world because of offences! for it must needs be that offences come; but woe to that man by whom the offence cometh!