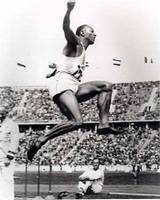 OLYMPICS PAST AND PRESENT
(photos: Torch passed in Berlin June 30, 2004; Berlin Olympic Stadium today; One of many excluded Jews in 1936, Grete Bermann; American champion Jesse Owens; 1936 Berlin Olympic Bell calling all youth)
In 36 days, the
Olympics
begin in Athens. When I was in high school in Burbank, California, we were very excited when
Cathy Ferguson
, one of our fellow students, went to the 1964 Tokyo Olympics and won two gold metals in swimming. Then in 1996, while living in Atlanta, my daughter told me about an explosion she heard while downtown & then saw people running towards her, only to discover later that a bomb went off at Centennial Olympic Park sadly leaving two people dead and over a hundred injured. Just last week, I visited with friends the Berlin Olympic Stadium which was built by the Nazis and began reading about its history. In 1936, the hope was that the Berlin Games would be a beacon of hope in the global shadow cast by the Great Depression. Germany's Third Reich planned to use the Games as a glittering showcase of Aryan superiority. However, African-American sprinter
Jesse Owens
, "the fastest human being," captured four gold medals and became the hero of the Olympics. Interestingly, it was in 1936 that the first Olympic torch relay tradition began. The torch, lit at the Temple of Zeus in Greece, passed through 3,000 pairs of hands across seven countries before it reached Berlin's Olympic stadium. Today the Berlin Olympic Stadium is being renovated for the soccer World Cup in 2006, but next year the stadium will host the "
Calling All Nations
" global gathering June 25, 2005 which is a vision for stadium worship where people from all around the world will gather to worship
Jesus Christ, the true Champion of the world!
Read about some Olympic Christian athletes:
Shelia Burrell
Penny Heyns
Jackie Joyner-Kersee
Eric Liddell