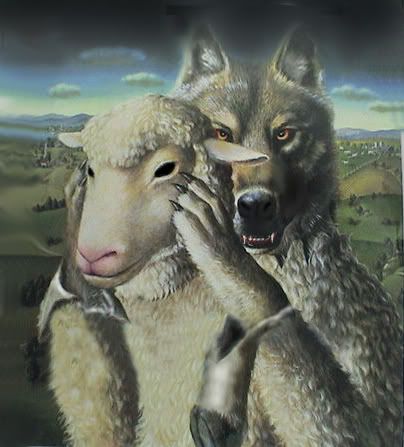 For those of you who have been paying attention, you know that on June 8, 2008, Jesus was supposed to show up on stage at the Lakeland meeting with Bentley according to
Wendy Alec's 'prophetic word' read by Bentley
.
However, it never happened.
Surprised? Me neither.
Anyway, what did happen on June 8 is that Bentley wrote "
Lifting Jesus High! Bringing Biblical Light to Your Questions about Lakeland Outpouring & Todd Bentley
" on his website.
And at the end of Bentley's letter to us, he added a link to download an email he received from Greg S. Greig called,
"Biblical Reasons to Receive God's Glory and Give it Away in Power Evangelism".
James Jacob Prasch wrote a review of Greig's article & here is a bit of it:
"Gary S. Greig is nothing more than more of the same. He is the next crony for the spirit of error that has resided in the character of his would-be academic predecessors. Their efforts have become nothing more than a sorry saga of serial stupidity in a debunked charade masquerading as charismatic/Pentecostal Christianity. Lakeland is not biblically charismatic, not biblically Pentecostal, and not biblically Christian. Neither is Gary S. Greig's "scholarly" defense of what cannot be either biblically or even rationally defended. " (
source)
So with all this talk about receiving the Glory of God, my question is aren't we supposed to GIVE GLORY TO GOD rather than receive it for ourselves? Do we have the right (much less the ability) to receive and give to others the glory of God??