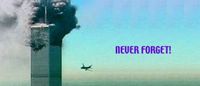 AND GET EDUCATED NOW
Saudi Arabian Wahhabism is all consuming, cult-like form of Islam which employs a tireless procedure to brainwash their global fellowship into believing they are more special then others and to indoctrinate additional susceptible minds whenever & wherever they get the opportunity. Once inducted, cult members happily trade off their common sense and accept the dogmatic agenda. A ceaseless global awareness of the aspirations & dangers of the Wahhabi cult is the best deterrent to prevent the world from accepting any of the Saudi's short & long-term goal of spreading Wahhabism & the fourteen hundred year Islamic conquest of the world.
JIHAD WATCH
DHIMMi WATCH
COUNTER-JIHAD EDUCATION TASKFORCE
DEUTSCH
UND WERDE JETZT GEBILDET
Saudiarabischer Wahhabismus, eine Art kultische Form des Islam, die eine unermüdliche Gehrinwäscheprozedur einsetzt, ihre weltweiten Mitglieder glauben zu machen, daß sie besonderer sind, als andere, und um zusätzliche empfängliche Gemüter woimmer und wannimmer sie die Gelegenheit bekommen, einzuweisen, verzehrt alles. Einmal eingeweiht, tauschen Kultmitglieder freudig ihre gewöhnliche Wahrnehmung ein und akzeptieren die dogmatischen Vorstellungen. Ein endloses weltweites Bewußtsein der Bestrebungen und Gefahren des Wahhabi-Kultes ist die beste Abschreckung, die Welt daran zu hindern, irgendeines der Saudischen Kurz- und Langzeitziele, den Wahhabismus und die vierzehnhundert Jahre islamischer Eroberung der Welt auszubreiten, zu akkzeptieren.
JIHAD WATCH
(englisch)
DHIMMi WATCH
(englisch)
COUNTER-JIHAD EDUCATION TASKFORCE
(englisch)