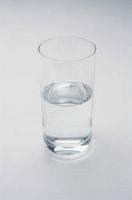 IS YOUR GLASS HALF FULL OR HALF EMPTY?
Over the years I have learned that when things seem to be going bad during the day and the enemy is trying to steal my joy, something very wonderful is on the horizon! For example, the meeting that I am late for because I took the wrong bus usually turns out to be one of BEST meetings - hahahaha! As Christians, we are encouraged to REJOICE and in everything give thanks for this is the will of God in Christ Jesus concerning us. Yes, my friend, I have decided to look at life through a glass which is half full rather than one which is half empty. How about you?
DEUTSCH
IST DEIN GLAS HALB VOLL ODER HALB LEER?
Im Laufe der Jahre habe ich gelernt, daß wenn es scheint, daß während des Tages alles misslingt, und der Feind versucht meine Freude zu stehlen, etwas Wunderbares am Horizont ist! Zum Beispiel wird das Treffen, zu dem ich zu spät komme, weil ich den falschen Bus nahm, eines der BESTEN Treffen - hahahaha! Als Christen sind wir aufgefordert uns zu FREUEN und in allem Dank zu sagen, denn dies ist Gottes Wille in Christus Jesus bezüglich uns. Ja, mein Freund, ich habe mich entschieden, auf das Leben durch ein Glas zu schauen, das halb voll ist, statt durch eines, das halb leer ist. Was ist mit Dir?